Greetings from Estonia and Estonian Audi Club!
http://www.audiclub.ee
I'm new here and I have a tiny hope to find out something from the car I bought 4 years ago. It was brought to Estonia from Germany. Previous history unknown.
Basically your usual 200 20v:
Engine 3B completely stock
4wd diff lock works
Gearbox, still works, but I think needs a couple of syncros changed sometime soon.
A few extras that can be brought out: 4x heated seats (the rear is not connected), cruise control leather seats (black).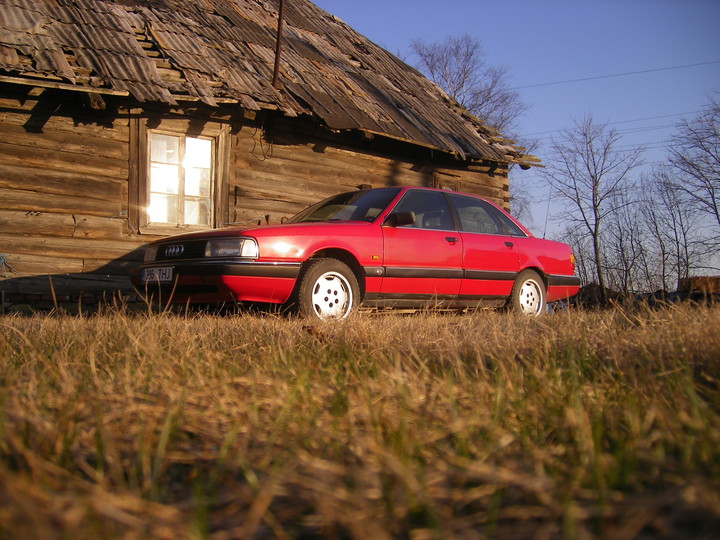 Drove it a couple of years without any problems after fixing a big boost leak. One day the UFO-s were worn that bad I decided to fit something else.
A8 '96 (HP2) were mounted on a stock 200 20v strut. Fits perfectly. A little mods had to made, but nothing major. Disks 314mm with A8 calipers and pads. All new brake hoses rear and front.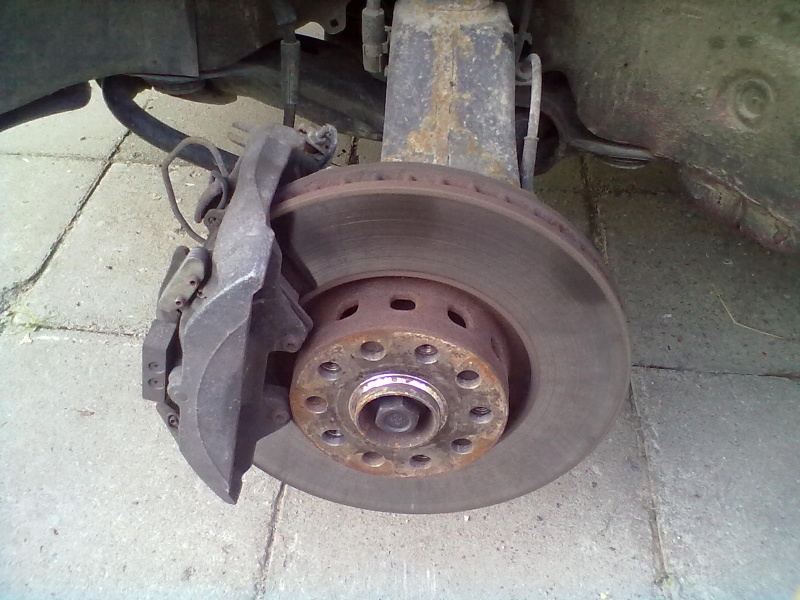 With the new and bigger disks 15" rims did not fit to front and I bought some 16" Ronals. Later they became a winter set.
The rear wishbone got some CNC machined polyurethane bushings since the original parts were quite expensive. Bushings were mad by the same guy that did my brakes. Sadly I did not find a picture from the polyurethane. I have it in a video gallery though.
Link at the end of the post.
So in the winter the car looked like this. A pic from a driving school (a couple of guys from the club had been to Audi Driving Experience and decided to share the knowledge). And quess what - this big car CAN TURN!
No more understeer. A bit of steering and weight transfer with a right amount of throtle does the trick. Copyright to Tom Riismaa (tom.riismaa.eu).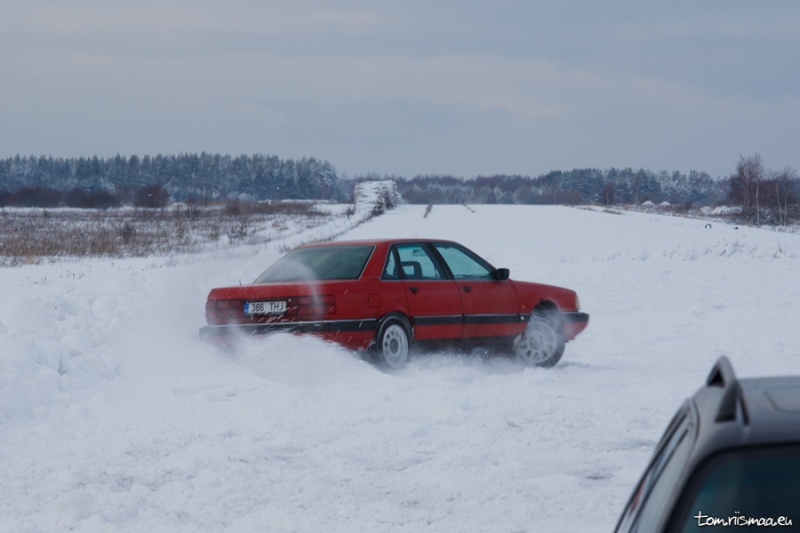 Over the years I came across some pretty rear wheels that I thought I'd never find - BBS RS 236-s (ET 30 17"x8.5").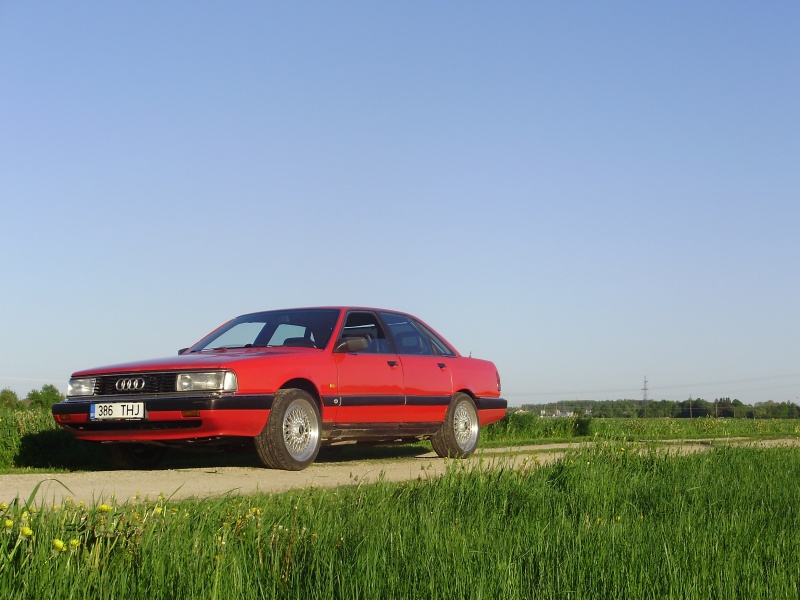 Polished the car and gave it a proper wax.
I like these cars so much that I gathered some together
We met in the center of Estonia last year in May. It was originally about V8-s and to get as much as possible in one place, but sadly some of them did not make it and we ended up with 3 D11 V8-s. Fortunately there were a lot of C3-s, 100-s and 200-s and a couple of sweet B2-s. Gotta love them "squared" old cars.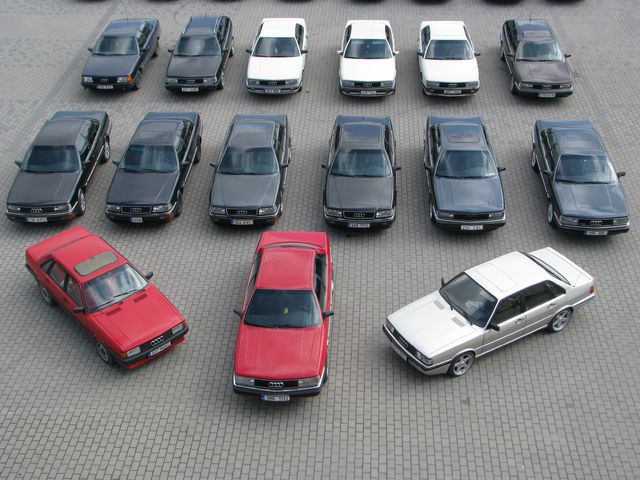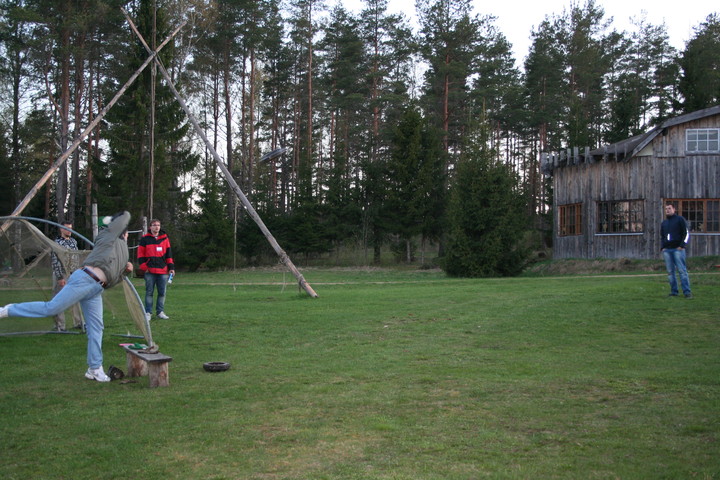 Quess what is being thrown on the picture?
The winner took it home with a result of 22 meters.
Ofcourse a UFO brake disk.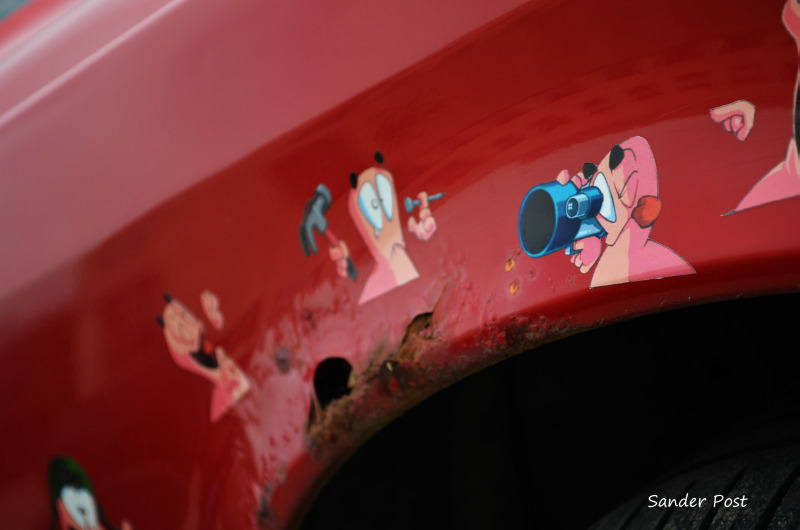 If you can't fight the rust join it.
Thes little fellows were on for a summer eating rust as fast as possible.
So everything was great, but one night on the highway on a completely empty road (no cars coming towards me) a BM(f**king)W hit me from behind. Must of been doing 140kph cause it was coming up fast. I did 90 (as allowed) and even held to the right side of the road. As I was expecting it to go around and looked to the left mirror when I saw lights flashing behind me and then BANG! I was heading down the ditch. Luckily the ditch was not steep and I did not roll over.
These idiots decided to drive away and I had to find the car because otherwise I would not have had the chance to argue with insurance. The Police was not useful.
So I found the owner and the guys and where they had been that night etc. Handed the info over to the Police who only had to confirm that. I think a couple of dudes went to prison (at least I hope) no one told me If I was right or wrong you know - maybe I'll do something to them.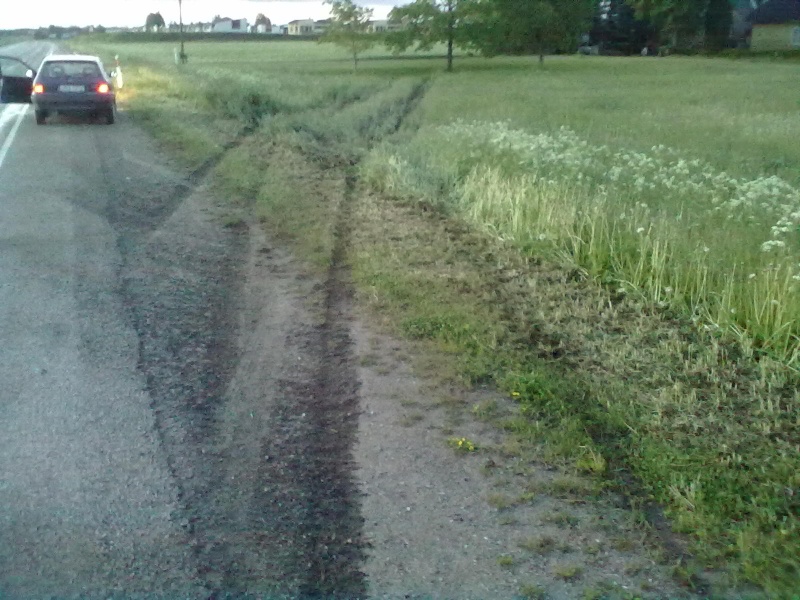 Stopped just 5m before the tree.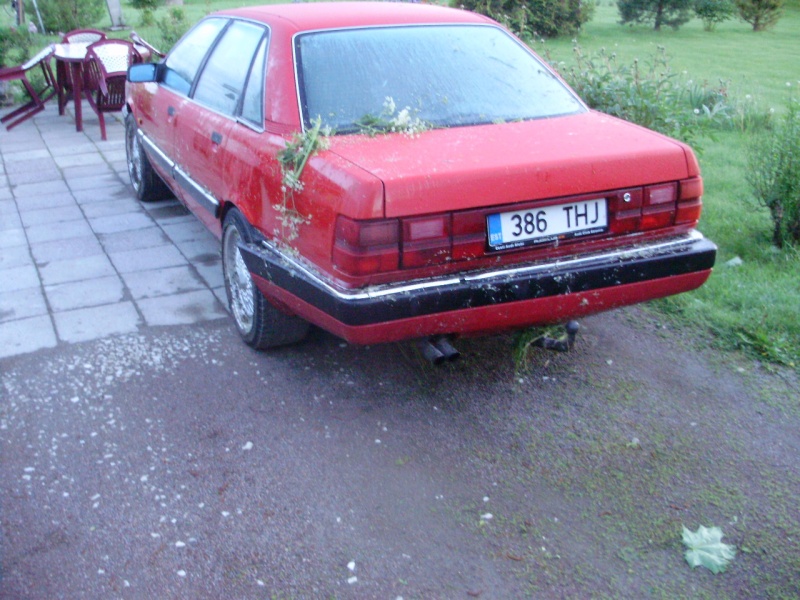 Anyways I managed to get the insurance company to restore it but had to pay extra to get it painted all over.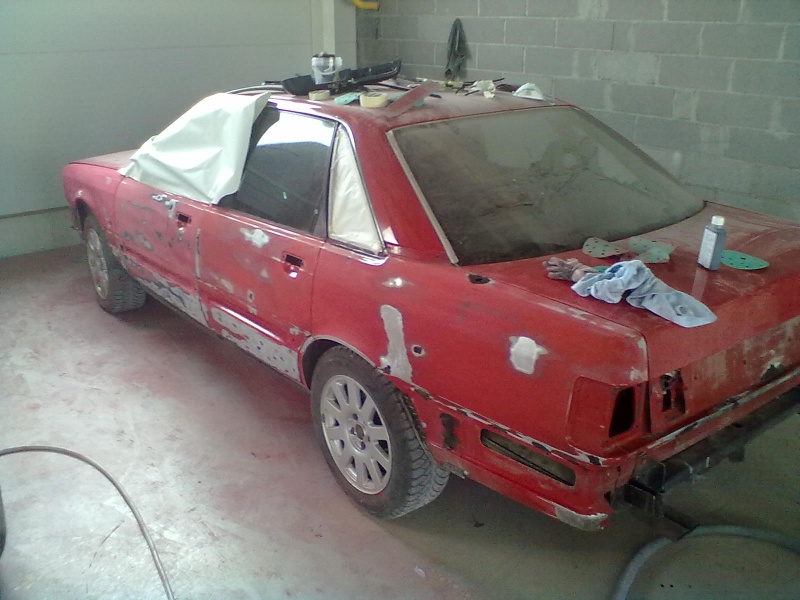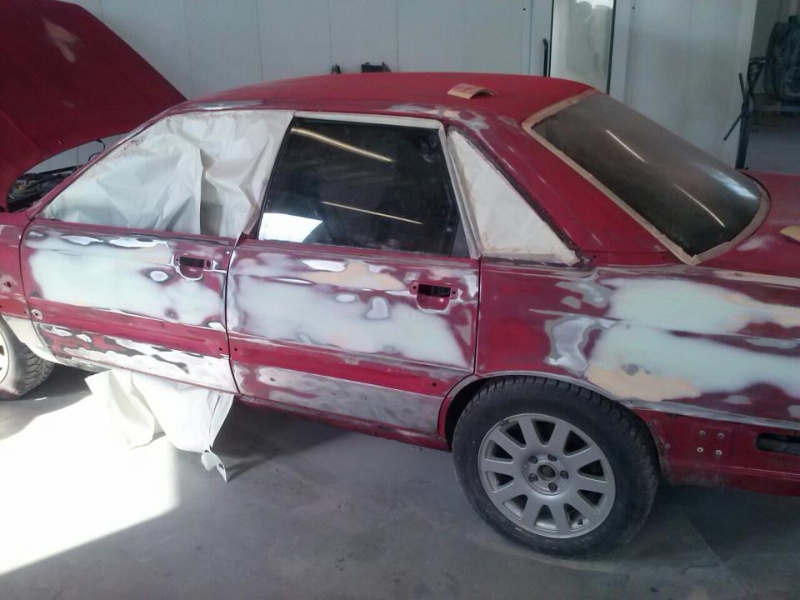 And it turned out like this. They did not the best job, but better than before.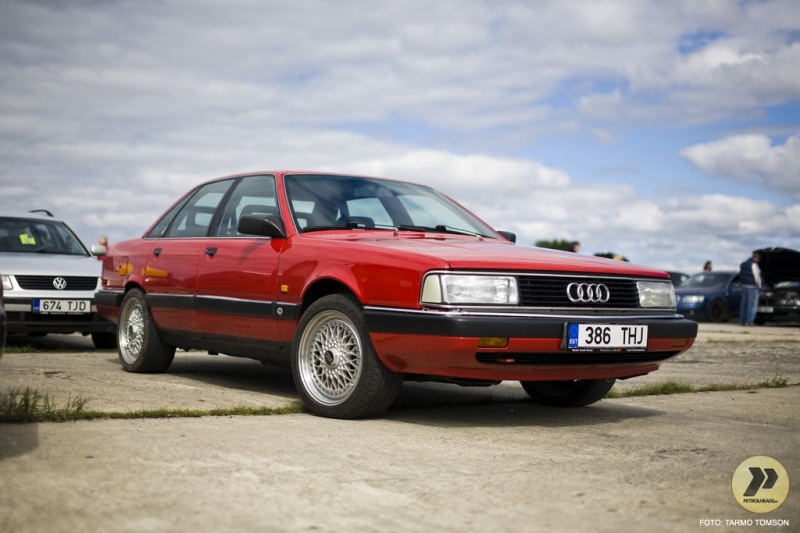 Copyright belongs to
http://www.petrolheads.ee
I fired the "(rust)worms". Maybe we'll see someday again.
This year I finally got some lowering to keep the homeless people away from the front wheel arches.
This past winter was cool also. I found a great hill in an old colemine. 12m rise to a 100m and the Idea was to dragrace with official timing system. Yes, uphill!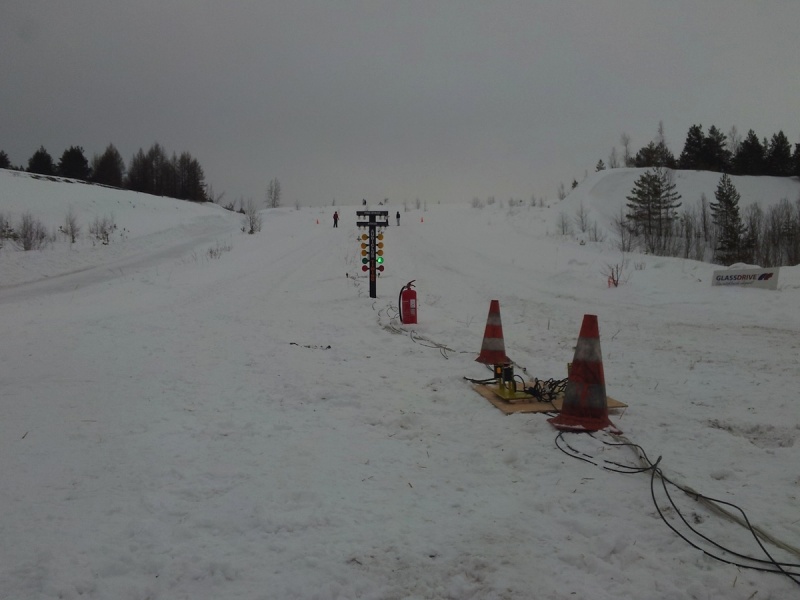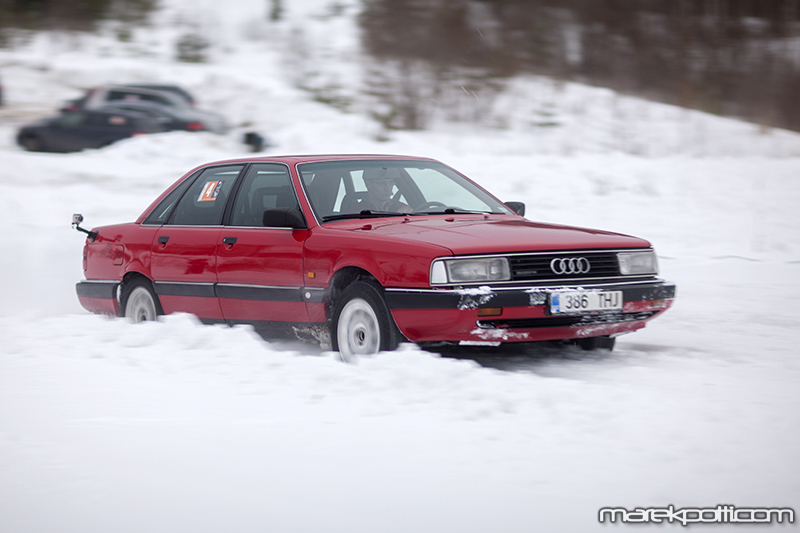 Since this was the first time anyone had EVER done this in Estonia (there has been a hill climb, but the cars started randomly and the objective was just to get as far up as possible) then none had no idea how should the track bottom be made.
We left too much snow on one lane so we had to lose that one and kept on going with one lane. Now we know and we will definately repeat that event next year.
Somewhere down the hill.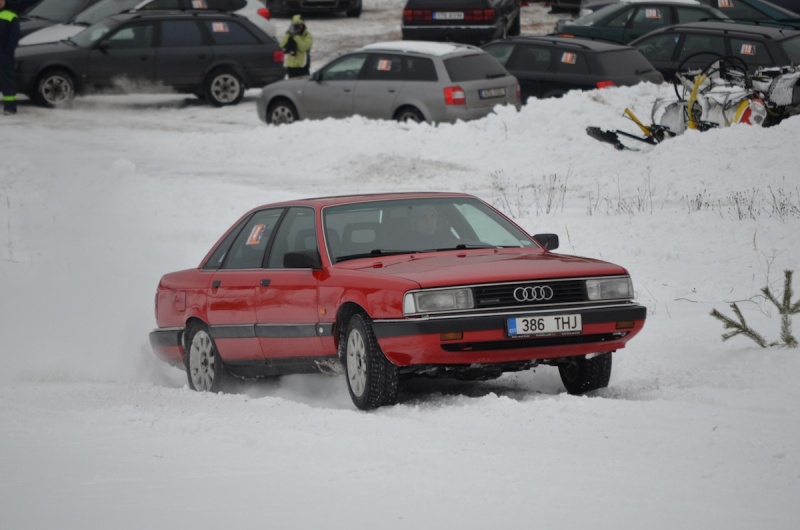 "And across the line!" If you look under the car near the wheels you can get the idea that 20cm of snow does not make the hill climb easy.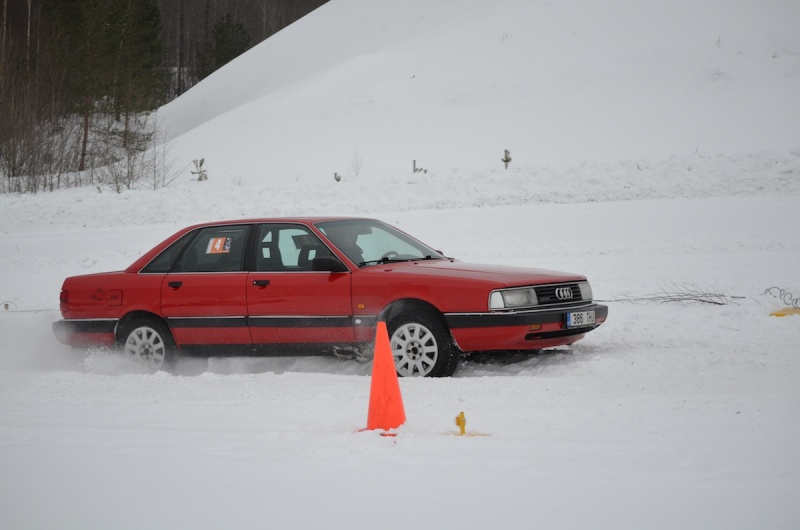 Over the top, brake hard and turn right to the off track lane to get down from the hill.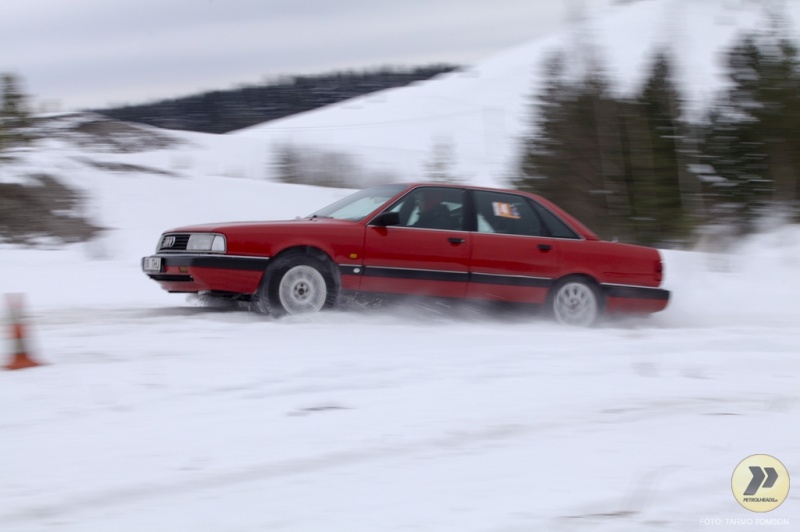 Wearing the face like this!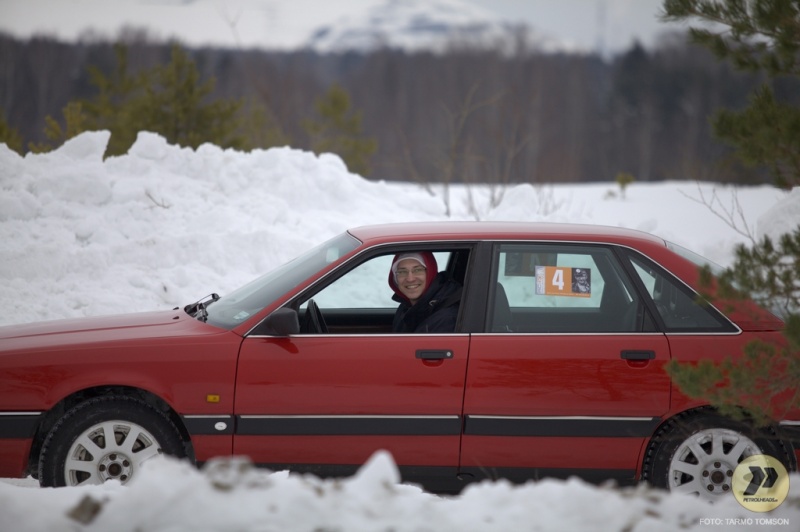 If you are interested then you can follow this blogpost by petroheads.ee to wiew some other pictures.
http://petrolheads.ee/2013/03/audiclub- ... drag-2013/
At the end there is a video also to show the feeling and a bit of races.
Or just click on the link here
--->
http://vimeo.com/62060718#at=0
In May 2013 I checked the oilpressure manually, because the gauge in the instrument cluster don't work properly. Gives a 1 bar false reading.
Everything is ok with the engine exept I'll collect some money to do a full engine restore. Just in case. But in the fall I think. Not sooner.
And can anybody confirm the fact that Tornado Red 200 20v-s were only 22 released from the factory?
Google gives different answers.
A pic from the last years summer drag where I almost got 3rd place in claas "Bracket".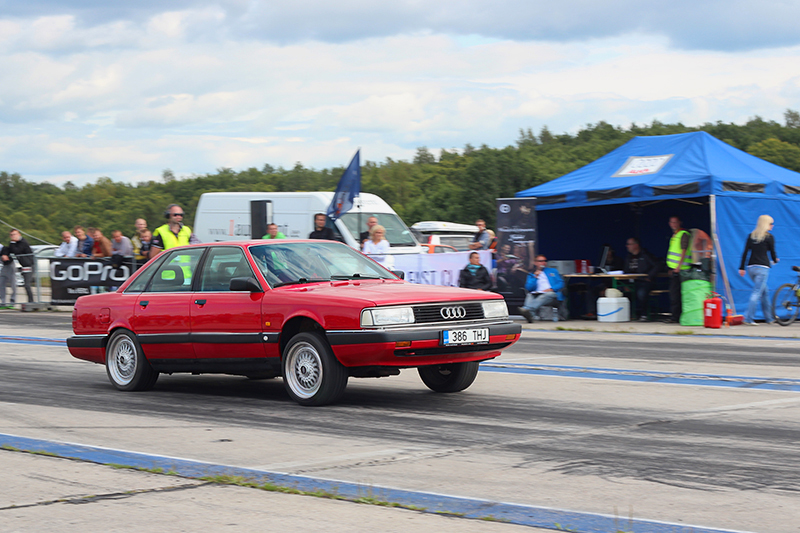 See ya soon.