A big hi from the north Netherlands:
I'm Richard
30 years from Heerenveen,NL
I work as a accountmanger Laboratorium and responseble for the sales and the waterquality in the Netherlands
After a few projects for myself and projects in witch i helped, I bought a "new" car for my wife to take the kids to school.( and we just bought a new house and school is now 700m walking)
Because we sold our Kindergartenrenner I ( bmw e30 touring )and we where lookin for something bigger that the beamer, we where in the market for an Kindergartenrenner II.
Because school is now a 2 minute walk and the wife only uses the car for the 2 days she works, we where looking for a simpel car
So... what do you buy than. Bmw fun RWD and I and the wife likes drifting and trackdays . Volkswagen is also fun, because i love the mk1 golf ( we had a lot of fast mk1--> g60 16vg60 20vt 16v oettinger when there where no kids) fast beetle lot's of fun but not with two kids.
Then the following car came into the picture. a audi 200 avant 20v. Love them, and still am loving them. So the search started. A lot off crap passed by. Untill i was by a guy who had the newer version of the 200 avant.
With luxery, almost full options.. so the wifes happy
With space in the back.. so the kids are happy
with 2100kg towing hub.. so the new neighbours are happy
with the potential 5 cilinder turbo .. so Richard happy.
so we bought a Audi S6 2.2 20v avant quattro with 169kw. grey purple, grey leather and a 6 speed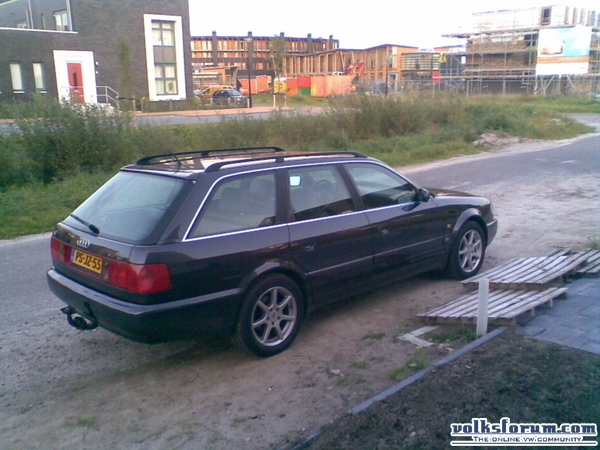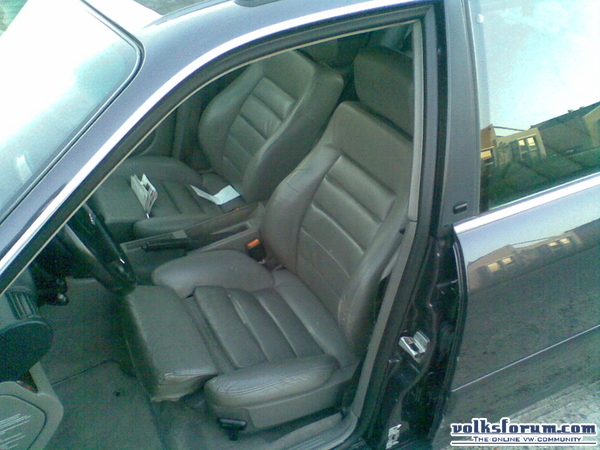 complete standard with a few cratches anda little dent but full service.
When we bought the car it had 16 inch AEZ wheels. nah.